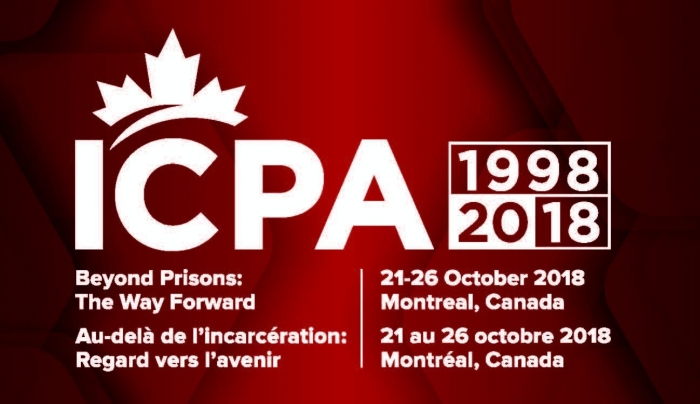 Many thanks to the staff and residents of Maison Cross Roads and Maison St-Léonard for their incredible support in welcoming delegates from the International Corrections and Prisons Association (ICPA) who visited our facility during the week of the October 21 to 27, 2018.
Correctional managers, practitioners and other professionals in the correctional field from Czechoslovakia, Great Britain, Japan, Swaziland, Senegal, Fiji, Namibia, Australia, Dominican Republic, USA, Chili, Singapore, Hungary, Uganda, as well as from every region of Canada, heard about our programs and services, visited our community residential centre and expressed their admiration for the work provided by the corporation to people in conflict with the law.
The presentation of Michel Gagnon, Executive Director, Maison Cross Roads and Anita Desai, Executive Director, St-Leonard's Society of Canada, titled Beyond Custody: Addressing Age-Related Needs for Successful Community Integration attended by some 200 delegates from the ICPA was well received and generated interesting and productive discussions amongst the delegates.